This post is also available in: Nederlands (Dutch)

Looking for Massage The Hague? Choose the natural way to relax!
ASPA is not only The Hague's best reviewed beauty salon but also a phenomenal place for a professional massage The Hague and to fully relax. We have a carefully selected variety of massages. Our experienced message therapists are able to pay individual attention to your specific needs. Moreover, they identify local muscle tensions or other symptoms such as a cold or headaches. At ASPA, we know that massages are not only relaxing and rejuvenating but have real physical benefits that have a lasting effect. Have you tried our organic Aromatherapy Associates massage product line? You will you experience the healing power of nature on which we at ASPA so invariably rely.
Your well-being is our priority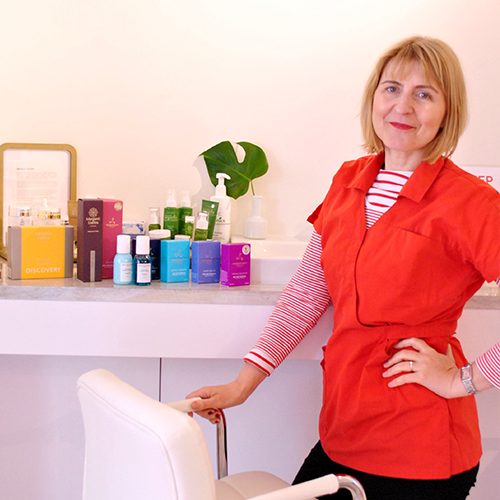 Many of our clients particularly enjoy ASPA's relaxing atmosphere and calm ambiance. We are an open and welcoming team and have a chique, modern salon in The Hague's Statenkwartier.  The perfect combination for a truly relaxing massage. See for yourself and take a look at some of our reviews on Facebook page or Tripadvisor. All of our massage therapists have a minimum of 5 years experience and are very professional. They pay personal attention so that you get the most out of your treatment. When it comes to a professional massage The Hague, ASPA is the right address for you!
Luxurious, clean & organic massage products
​We believe in body treatment products that are free of harsh chemicals, harmful substances or products that have been tested on animals. With a background in botany, the founder of ASPA hand picks qualitative and luxurious products that are completely plant based and rely on natural ingredients to ensure results that are not only good for the skin but also for the mind, head and muscles.
From classical treatments to herbal immune boost massages
​ASPA offers a selection of massages that range from classical to very specific. This allows us to ensure that you receive the treatment that is best suited for you! Our shortest massage lasts 30 minutes and is perfect for a quick stress relief. Should you really want to address chronic tension or boost your immune system effectively, a 90 minute massage is the best option for you. The massages and body treatments offered at ASPA include:
A phenomenal treatment for clients who wish to detox, reduce cellulite and fluid retention. With the power of Juniper berry, pink grapefruit and rosemary, this treatment also infuses body and mind with new energy.
Professional Excellence: Aromatherapy Associates Massage The Hague 
We are proud to work with a leader in organic body treatment products: Aromatherapy Associates. Packed with the full force of natural ingredients, our Aromatherapy Associates massages specifically address immune boosts for colds and allergies, as well as nourishment massages that hydrate and soothe stressed skin.  With key ingredients such as eucalyptus, tea tree and peppermint the immune recovery massage is antiseptic and clears the lungs, nose, head and throat.
Looking for Massage The Hague? Book your treatment conveniently online.
​To book your favourite massage The Hague, please visit our website to schedule your treatment via our online system or use the booking button below. Should you have any further questions about our massages, body treatments or products, feel free to contact us via info@aspadirect.com or give us a call at +31 (0) 70 345 0215!