This post is also available in: Nederlands (Dutch)
Dermatude Meta Therapy: Welcome to the revolution 
You'll be surprised to know that, in all the last years, not one beauty treatment effectively filled the gap between temporary cosmetic treatments (creams or peelings) and permanent surgical solutions (facelifts). You either enjoyed safe, short term benefits, or turned to surgery or injectables, both with considerable risks and a hefty price tag. Doesn't sound too good, right? But, dear reader, we are happy to let you know that these times are officially over.
The award-winning Dermatude Meta Therapy treatment promises permanent results, without the need for knives, injections, anaesthetics or long recovery times. Aptly termed 'a natural face lift alternative', we found that this 100% natural skin therapy reliably takes off the years, thereby eliminating the need to ever see a surgeon (unless, of course, you're married to one ;-)). But how does meta therapy work?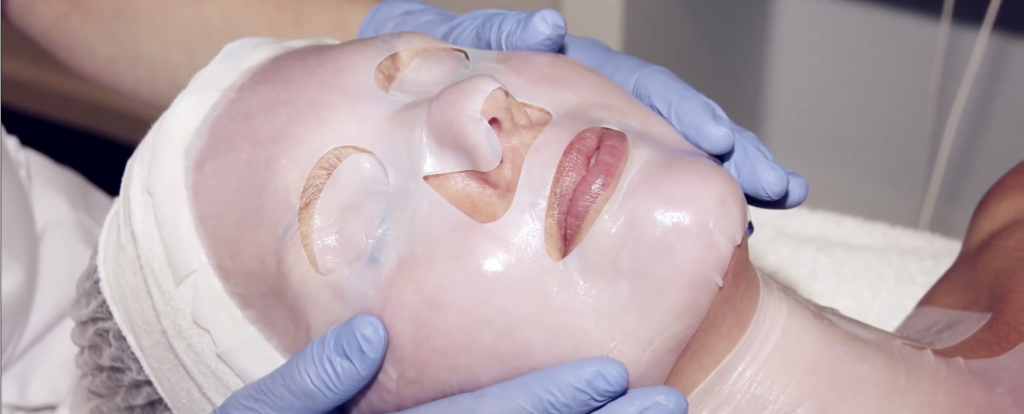 Here comes the magic
Dermatude Meta Therapy stands for Medical Esthetical Tissue Activation Therapy. During this treatment, tiny polycarbonate needles penetrate the outermost layer of the dermis. Although this might sound intimidating, we can assure you that this treatment isn't painful at all. Through the highly controlled and surface-level damage casued, the body's own production of collagen and elastine is stimulated and a 100% natural, self-healing process is effectively initiated. Through giving your skin a gentle nudge in the right direction (no, it doesn't hurt) meta therapy achieves that your own body:
Reduces wrinkles, fine lines, frown lines and crow's feet
Prevents and treats (acne-) scarring
Lessens pigmentation, age spots and freckles
Hydrates the skin
Reduces the sizes of pores
Adds a natural lifting effect
Creates a more balanced complexion
Firms skin on the face and the jawline
As your own body does all the work and not a surgeon, you can be sure to keep your natural look and natural expressions. Dermatude Meta Therapy is also suitable for treating the entire face, neck and cleavage region.
Immediate effects after one treatment 
We were just as surprised as our clients when we saw visible results after only one treatment. The skin was hydrated, glowing and fine lines were already reduced, with pores visibly smaller. Our clients looked fresh and healthy. It's worth mentioning here however, that we do recommend a course of 12 treatments for best results.
Active ingredients that suit YOU
Next to the natural self-healing response of your skin, the addition of so-called 'subjectables' increase the immediate results and are like a mini-holiday. 'Subjectables' refer to serums with active ingredients that support skin rejuvenation. Thanks to meta therapy, they are able to enter into even deeper layers of the skin. Depending on your skin type, a unique combination of active ingredients can be applied to e.g. increase hydration or equalise pigmentation. Sounds great, right?
Super snel: herstel en behandeling
Een van de belangrijkste voordelen van Dermatude Meta Therapy is de extreem korte hersteltijd. In tegenstelling tot andere behandelingen, vertoont uw huid mogelijk slechts een beetje roodheid die binnen de komende uren verdwijnt. Je bent ook in staat om de volgende dag make-up te dragen en kan in principe meteen doorgaan met leven. Een groot voordeel, toch?
Nog een voordeel? De behandelingsduur zelf. Een volledige gezichtsbehandeling met Meta Therapy duurt slechts ongeveer 60 minuten. Dit betekent dat je letterlijk in de lunchpauze klaar kunt komen als je dat wilt. Met inbegrip van de nek en het decolleté zal de behandelingstijd tot 90 minuten worden verlengd.
Dermatude Meta Therapy: 21st century technology

Although the procedure is performed by trained and certified beauticians, Dermatude Meta Therapy is also controlled digitally. This means that the advanced apparatus ensures the correct level of penetration at all times. And that's quite a big deal, since it removes any chances of tissue damage or scarring. Get all the results but take none of the risks.
Revolutionary precision

Depending on the area that you want treated, the modules Dermatude uses vary. Meta Therapy features such high precision instruments that even treatment around the eyes and on the rim of the eyelashes can be performed without any risk. This makes targeting specific areas even more effective.
Book your first Dermatude Meta Therapy session now
Are you ready to give Dermatude Meta Therapy a try? You can book any combination of the Dermatude treatment easily online here.